Paying Homage to my Great-Grandfathers on IWD 2018

As published on Facebook on 8 March 2018
It's International Women's Day and I pay homage to both my great-grandfathers, who were freedom fighters for Gandhi's Independence movement.
(Can you believe they met in jail and betrothed their children, my grandparents, to marry one another?)
Thank you for giving me some of your activist DNA, as I do my best to contribute to female empowerment through writing and filmmaking. It's early days and there's so much more to come.
I'm grateful for this only picture of my great-grandfather, Lal Singh Sahota and I, who won a National Award for his contribution to giving India her freedom from British rule.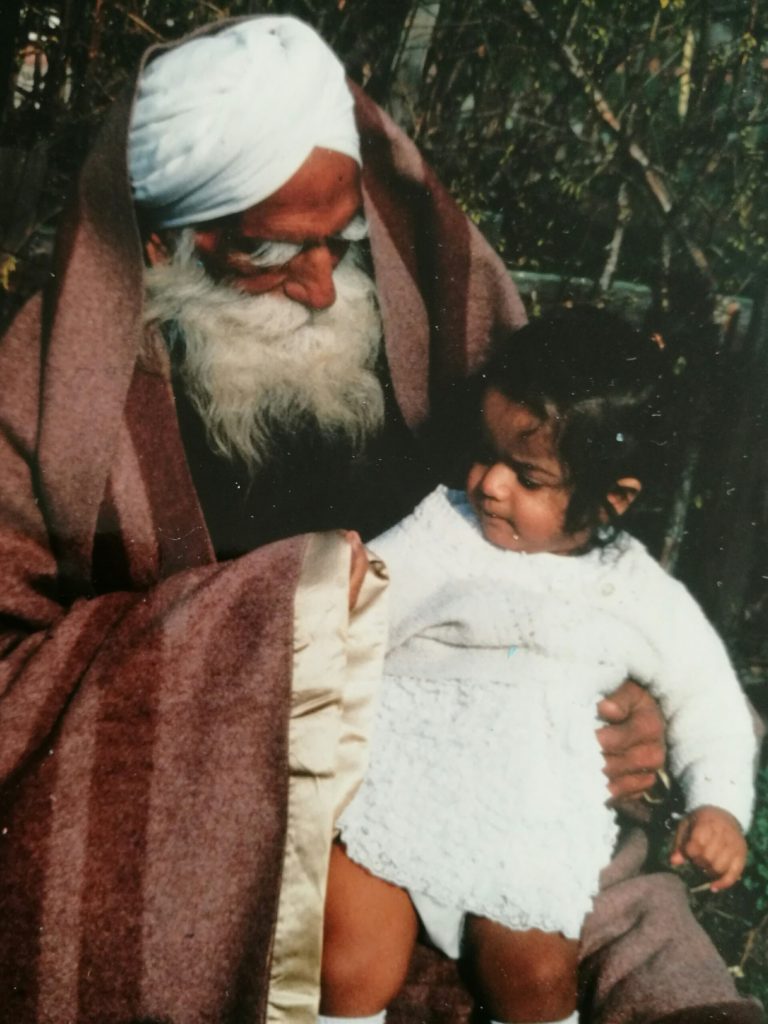 It was the first and last time I would meet him, as he travelled from India, through London, to settle in California, where he saw out his remaining days.
May I steadily follow in your footsteps and keep ablaze the torch for Women's Rights and all other matters that are close to my heart.