Scene from British Screenplay: Ruby Can't Believe her Ears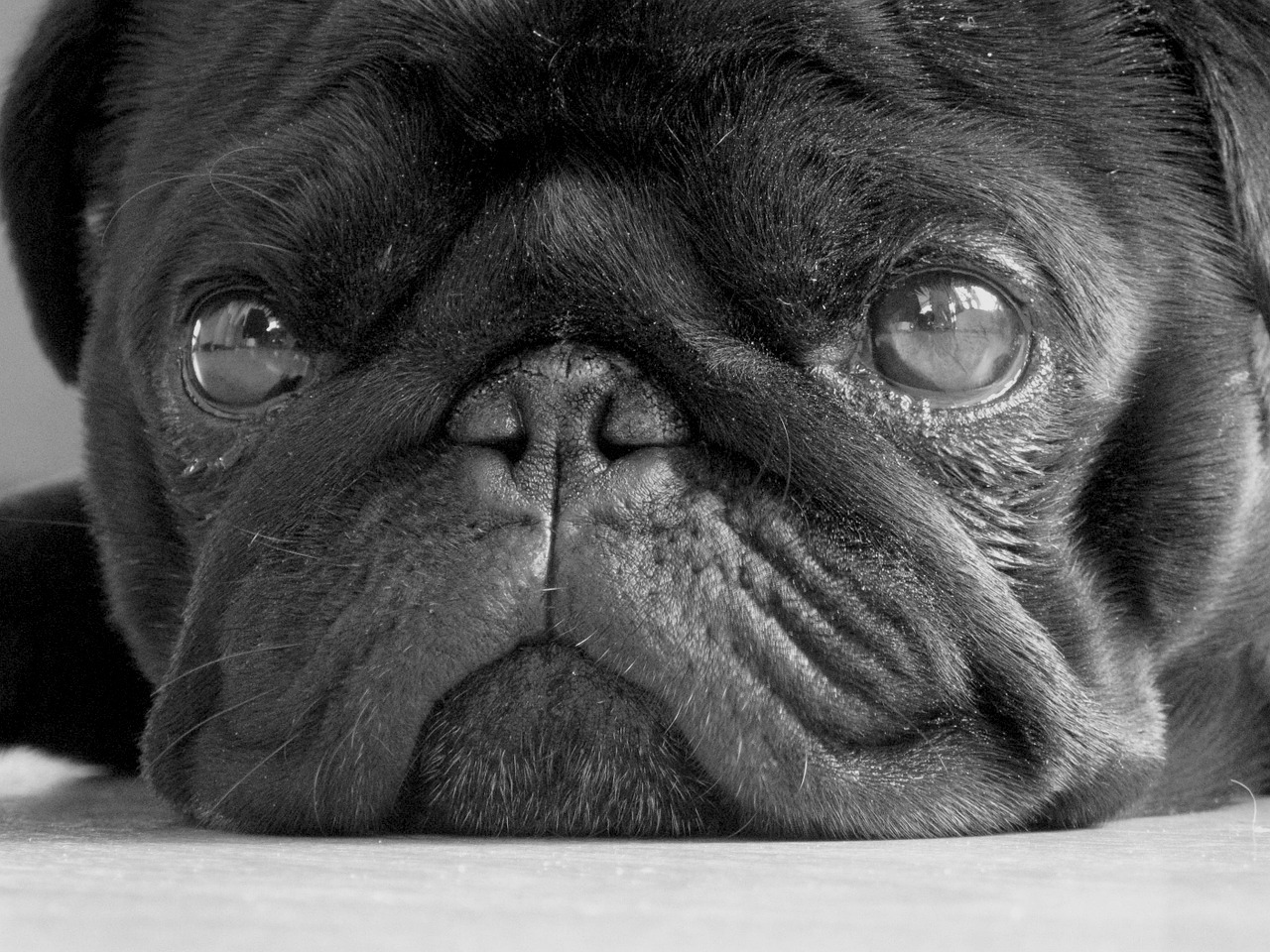 Note: Sticklers for screen formatting rules will find all the rules broken here as this blog's technical limitation screws up any attempts to style it so.
---
INT. BRUNO'S FLAT/HALLWAY/BATHROOM – DAY
Ruby tiptoes to the bathroom, anxious. She's dishevelled having just woken up. Looks over her shoulder, afraid. She enters the bathroom and tries to shut door quietly. It creaks. She grimaces. Continues to tiptoe to toilet and pulls down pyjama bottoms. Pee crashes against the toilet bowl. Ruby holds pee in and attempts to trickle it out, but it still crashes. A few spurts later, she relents and releases it. To her annoyance, it keeps flowing and doesn't seem to finish.
WINSTON (V.O.)
Ruff. Ruff.
Ruby jolts and holds in pee. Winston's just outside the door.
RUBY
Shh, Winston. Shh.
WINSTON (V.O.)
Ruff. Ruff Ruff. Ruff.
He quietens, but not due to Ruby's instruction. Ruby tries to use her sixth sense to discover who is lurking. Several beats pass. All seems clear. She begins to relax.
MYSTERIOUS FEMALE SPIRIT (V.O.)
I wouldn't believe it either.
Ruby freezes.
MYSTERIOUS FEMALE SPIRIT (CONT'D)
We've got a job to do and we're not leavin' ere til you agree.
WINSTON (V.O.)
(agrees)
Ruff. Ruff, ruff.
Ruby remains frozen.
MYSTERIOUS FEMALE SPIRIT (V.O.)
Don't you worry bout a thing Winston. We'll take care of 'er. You've my solemn word.
WINSTON (V.O)
Ruff.
Ruby jumps up, pulls up pyjama bottoms and bends down to look through the bathroom keyhole.
RUBY'S P.O.V.
She spots the top of a translucent head of short white blond hair, bent over an unseen Winston, probably patting him. You can't see much else. Ruby pulls back. A beat. Looks through the keyhole again. Pulls back in disbelief.
MYSTERIOUS FEMALE SPIRIT (V.O.)
I'm oo you think I am, young lady.
BACK TO SCENE
Ruby darts to bathroom cabinet. Opens door and searches for her prescription pills. Finds bottle and unscrews lid in haste. Eight or more tumble into her hand, one onto the floor.
MYSTERIOUS FEMALE SPIRIT (CONT'D)
(firm)
Ruby Kaur, you stop that now. You can learn a thing or two from my life.
Ruby ignores her. Opens sink tap and fills up tumbler with water. The hand, holding the pills, jolts by unseen supernatural powers. All pills are knocked into the sink, the majority down the plughole. Running water swiftly carries the remaining away. She drops to bathroom floor, eyes fill up. She spots pill across her, snatches it up and shoves into her mouth, but hesitates to swallow it. Spits pill out into her hand. Her tears roll and nose streams.
Winston whimpers and scratches at the bathroom door.
MYSTERIOUS FEMALE SPIRIT (V.O.)
(empathic)
Good. A nice cup of tea is what you need right now. I'd make ya one myself, but I'm still learnin' the ropes.
Ruby isn't amused.
MYSTERIOUS FEMALE SPIRIT (V.O.)
I'll see you downstairs in ten minutes, let's say? A fresh new start. How about it?
Ruby pulls up her pyjama top to wipe her face and blow her snotty nose, exposing her two bulging tummy tyres. It upsets her further. Becomes self-conscious that she's being watched, not only by Mysterious Female Spirit. Tugs down pyjama top and wipes snot and tears on her bare arm, instead.
RUBY (V.O.)
You're not funny.
MYSTERIOUS FEMALE SPIRIT (V.O.)
They gave me the lines. I just deliver 'em.
RUBY
(flippant)
Don't tell me. The Goonies.
MYSTERIOUS FEMALE SPIRIT (V.O.)
(chuckles)
You mean The Goons. You'll figure it out soon enough. First things first though.