An Underdog's Story – in Brief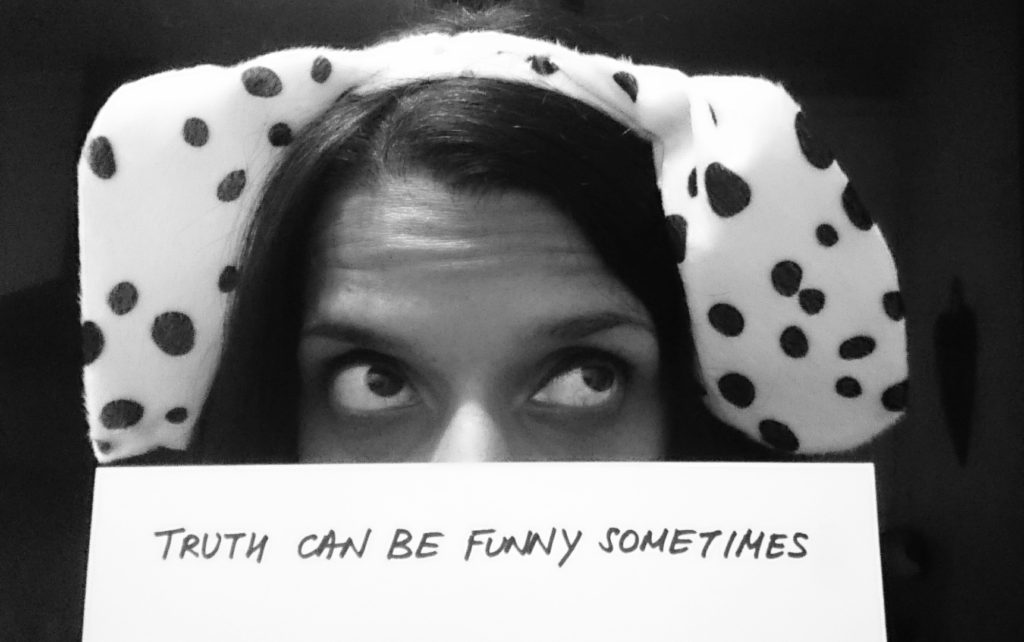 "To be in THE NOW is to create discovery. Sometimes it's a little, sometimes it's a lot. What's most important is that you step out of your own dimwit way."
In 2008, when my world caved in and toppled me over, in a state of uncontrollable grief, my goodness was I bawling it, an Unknown Force touched my shoulder. I turned. No one was there. What or who that was I can't be sure, but IT gave me life purpose. Call me crazy, I prefer the underdog, but IT is part of the reason why I've coaxed myself to write this blog – putting myself on a public podium, about to share the delicate intricacies of my life, so I don't let me down and feel a triple A class prat if I do. And of course wearing 'under' dog ears in front of a potential global audience is perfectly fine.
It's funnier to believe IT was Yoda who pulled me through to the light side. LOVE Yoda, but he's a tough one to emulate. Instead, I'll try to emulate the dynamic ACTION of other WOMEN and MEN who have conquered themselves and lit up their dreams. I've got nothing to lose, having lost many times over, and to shout aloud I CAN, with firm conviction as I pursue my own dream, is what I'm setting out to do.
My BIG PASSIONATE DREAM? to fulfil my 3 work in progress feature length screenplays, inspired by my trek through darkness – what was many a battle with my ogre-self – into light and fresh air…and discover MR WHO? The luurve of my life. He's been playing superheroes with me as Mr Invisible for a mighty long spell now, and while I'm far from a desperado or going to be cliché about it, he's been weaved in as the punctuated ending for one of my screenplays. He just hasn't showed himself to me yet.
AND SO Being in THE NOW will be my daily prescription to achieve my double mission, and I'll be logging this journey into my News of the Moment blog. Ramblings of who knows what, when, who, how, where and what da fffaa?
n.b. As of May 2022…Who I thought might've been MR WHO? isn't. 3 and a bit years later, twas not meant to be, but we're good, just world's apart in what we want in life. And I realise my story is so much more than a luuurve story, it's larger than me.
Read how it began: MY BOLD LAUNCH INTO AN UNCERTAIN CERTAINTY
---
And for my SCREENPLAYS IN BRIEF click on the picture below.